Discover more from Alex Wright Writes
Essay, newsletters, fiction and non-fiction from Alex Wright.
Alex Asks: what is the modern self?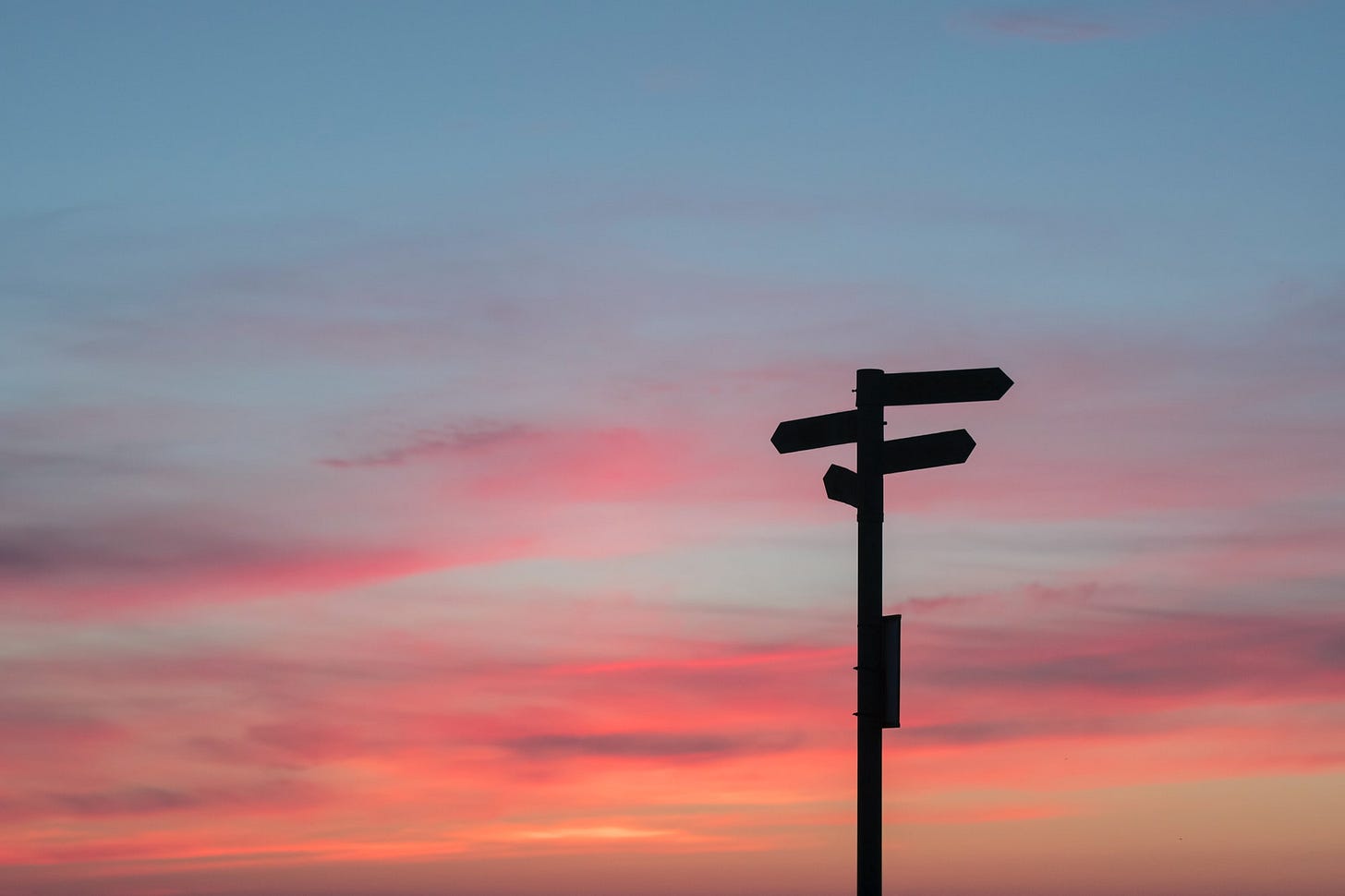 I am a modern: I buy things, therefore I am.  I love buying things.  I love the little stabs of dopamine.  But I buy things beyond my means, and then I get frustrated.
It's easy to blame capitalism for this, and I might have a case.  Modern capitalism needs a person's 'wants' to overshadow their 'needs'.  This goes back to the 1920s.  Sigmund Freud's nephew, Edward Bernays, realised that his uncle's cynical theories about mankind's dark, untameable libido could be spun to marketing advantage as part of the emerging field of consumer relations.  The chief issue for emergent capitalism at the advent of the 20th century was the danger of overproduction — what would happen when people didn't need things anymore?  Up to this point, advertising and marketing were practical affairs, solely promoting the benefits of the product in as objective a manner as possible.
A cynical view, then, is that modern Western identity is based largely around the illusion of choice.  Bernays' masterstroke was creating psychic linkages between one's desires and one's identity.  He formed the idea that your consumer choices would form your identity — they would go before you in the world and speak for you, define you.  If the early modern period saw a paradigm shift from people seeing themselves as subjects to seeing themselves with rights, voting power and social contracts, then this period sees another shift of identity, from citizen to consumer.  In a new way, people started to become defined by the choices they made (i.e. the things they bought), believing it would bring them happiness and bring us a greater sense of identity.  Western ideas of the self, unlike Eastern ideas, which tend (broadly) to be more multifarious and collective, were becoming more and more individualistic.  One's individual sense of self was — so the marketing goes — fixed, unique and very special.  And it could be marketed and advertised to others.  In short, the modern consumer is someone who buys things to express their inner sense of self to others.
This is a cynical view.  And it is problematised by reality, or at least the idea that there is in actuality no fixed self; instead, our 'self' is a collection of performative acts and masks.  The (Western) modern self, then, might be said to be a self that thinks it is unique and individual, but is in fact the very opposite.  If we are defined by what we buy, how can we individual if we all buy roughly the same things?
This essay — and any essays that follow — are explorative.  They are designed to help me think and learn better.  This essay isn't a takedown of capitalism.  I am writing it on a MacBook surrounded by the trappings of 21st century normalised luxury, so such an attempt would be hypocritical to say the least.
Perhaps, as a conclusion, it might be fair to say that the modern self is characterised by desire.  The problem here is that desire might make one miserable.   It is  the idea of pleasure we crave, not pleasure itself.  A big realisation for me recently was that I cannot be happy if I want things, because happiness is something that happens in the present moment, not in the future.  To desire is to fixate on something you don't have.
And, finally, this train of thought has led me to ideas about the future.  William MacAskill is releasing What We Owe The Future to much hype and attention, but it isn't without its detractors.  I haven't read it yet, but I have been thinking about whether or not we are living in an age of collapse.  Do we need to think a lot harder about the future?  Are we even going to make it to 2050?  I'm sure I'll cover such questions in a future essay.